SMALL BATCHES LOVINGLY BLENDED WEEKLY, OCHA & CO. PRODUCES SOME OF THE BEST JAPANESE GREEN TEAS AVAILABLE OUTSIDE OF JAPAN + VACUUM-SEALED PACKS TO KEEP ALL THE GOODNESS INSIDE. CHEMICALLY FREE ORGANIC OF COURSE.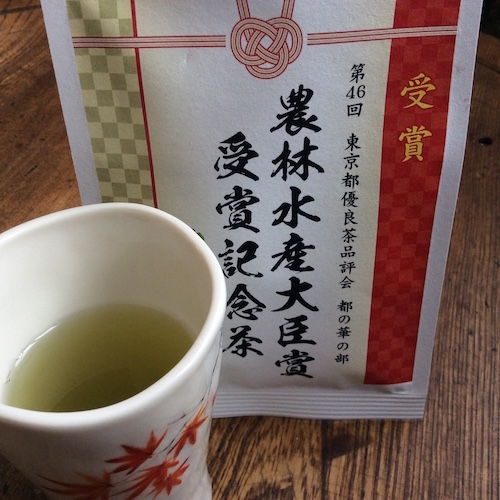 46th Japanese Ministry of Agriculture Tea Competition 2016 |  A sencha from our estate was awarded first prize in this prestigious competition. 
Our Nara Takayama Matcha whisks are made by the master craftsman Inoue Wakasa |  See how he makes them in this video we took at his workshop.
Why our single estate teas?
- JAS ECOCERT Organic.
- Ordered in small batches and shipped directly from Japan.
- Vacuum-packed for unbeatable freshness.
- Blended by the winner of the Japanese Tea Olympics.
- Perfect climate for organic production at 400 - 600 metres above sea level; some of the highest plantations in Japan.
What our customers say...
" Its lovely the best green leaf tea I've ever had. Fresh and vibrant taste, simply delicious the best quality tee. Highly recommended."
" Light green colour, sweet aroma and mild grassy taste. 
Love this tea, ordered twice already."
"I have tried many types of matcha over the last few years and this is the smoothest matcha I have had. What is even more amazing is the price for the quality you receive!"
For all the reviews click here
Organic Japanese Green Teas | Japanese Matcha | BESTSELLERS